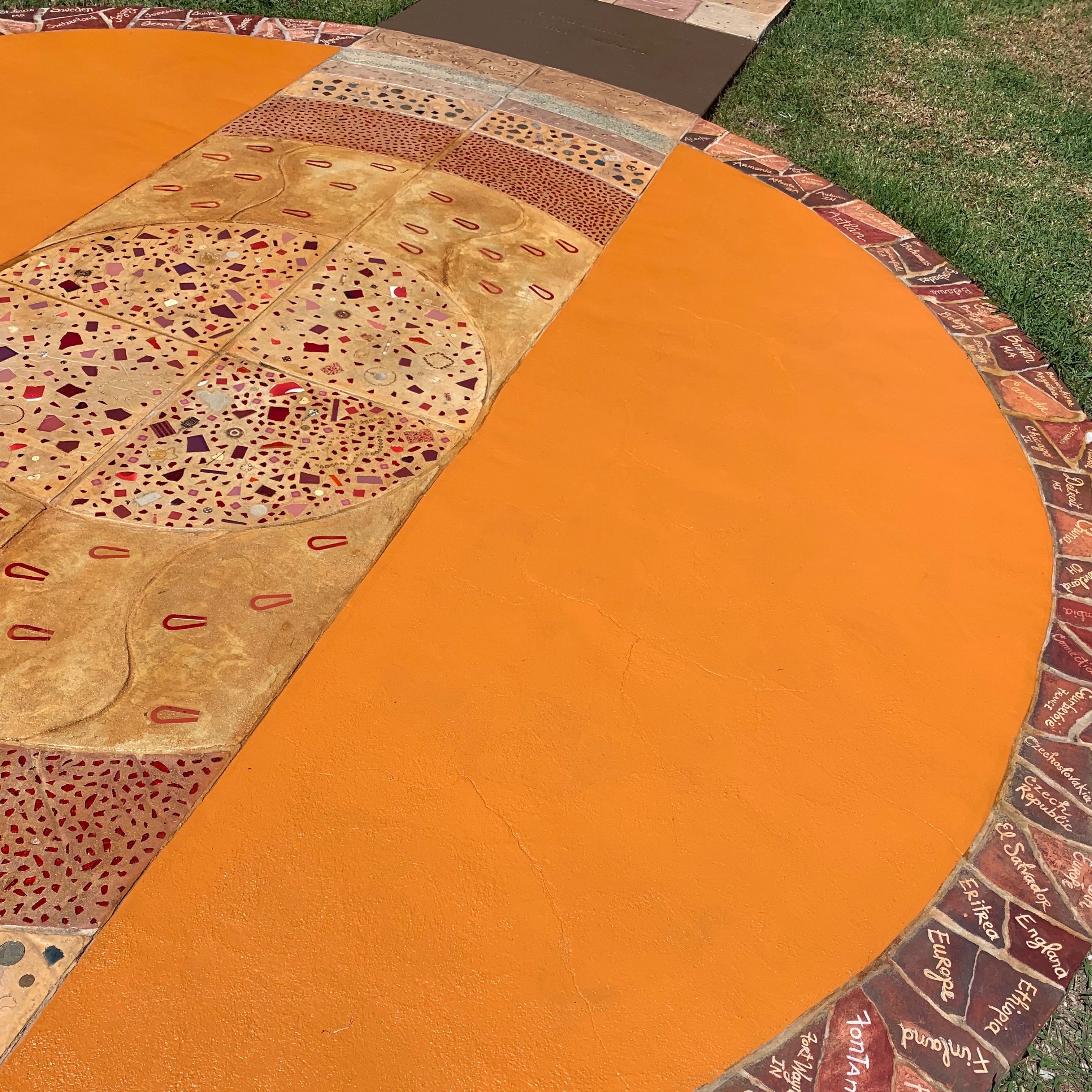 Thru the Earth is now restored at the Community Magnet School on the next hill over from the Getty. It depicts a line from the school to the other side of the earth. What's there? The Kerguelen Islands.
Toys, broken plates, and tiles in the handmade pavers are from the school's families. And, I sent around a questionnaire asking, "Where did your family come from?" I didn't explain more or direct the answers, so the responses (now in alphabetical order on the outer, ceramic ring), ranged from recent moves, to family origins, and from towns to continents. This piece was created 13 years ago, and the poignancy of the locations really stirred my heart yesterday, especially given the current politics surrounding immigration. The locations were always beautiful on this pathway, but now they feel profoundly resilient.
A mom set up her daughter for a portrait next to the pathway yesterday when we were finishing up. "Every year for the past 10 years, I've photographed my daughter here," she said, "next to the tile that says, "Armenia".
It made me remember how we are all touched by meaning and memory.