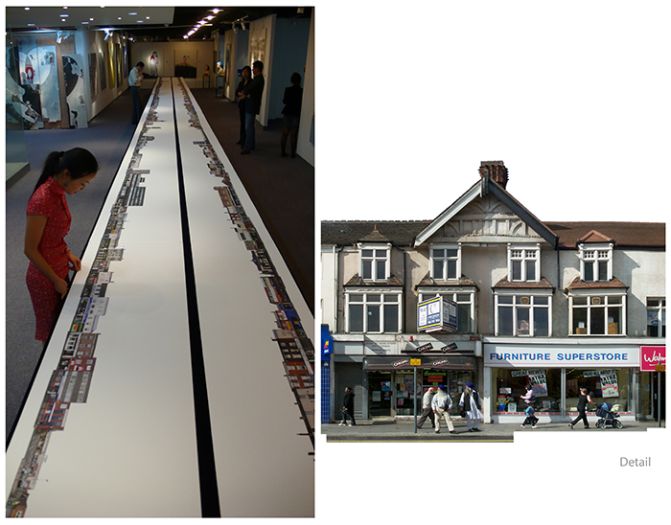 The Golden Mile is a 120-foot long photographic installation showing the entire main street of West Bromwich in the West Midlands, UK. The work shows both the east and west sides of the street and is a composite of 1506 images taken during four seasons of 2003, 2006, and 2009.
Link here to see a digital version of the photograph
The project was funded by The Public, West Midlands, and Arts Council England.
The Golden Mile has been  exhibited at The Public, West Bromich; Yucun Art Museum, Suzhou, China; Syo Gallery, Daegu, South Korea; Torrance Museum, CA; Long Beach City College Art Gallery, CA