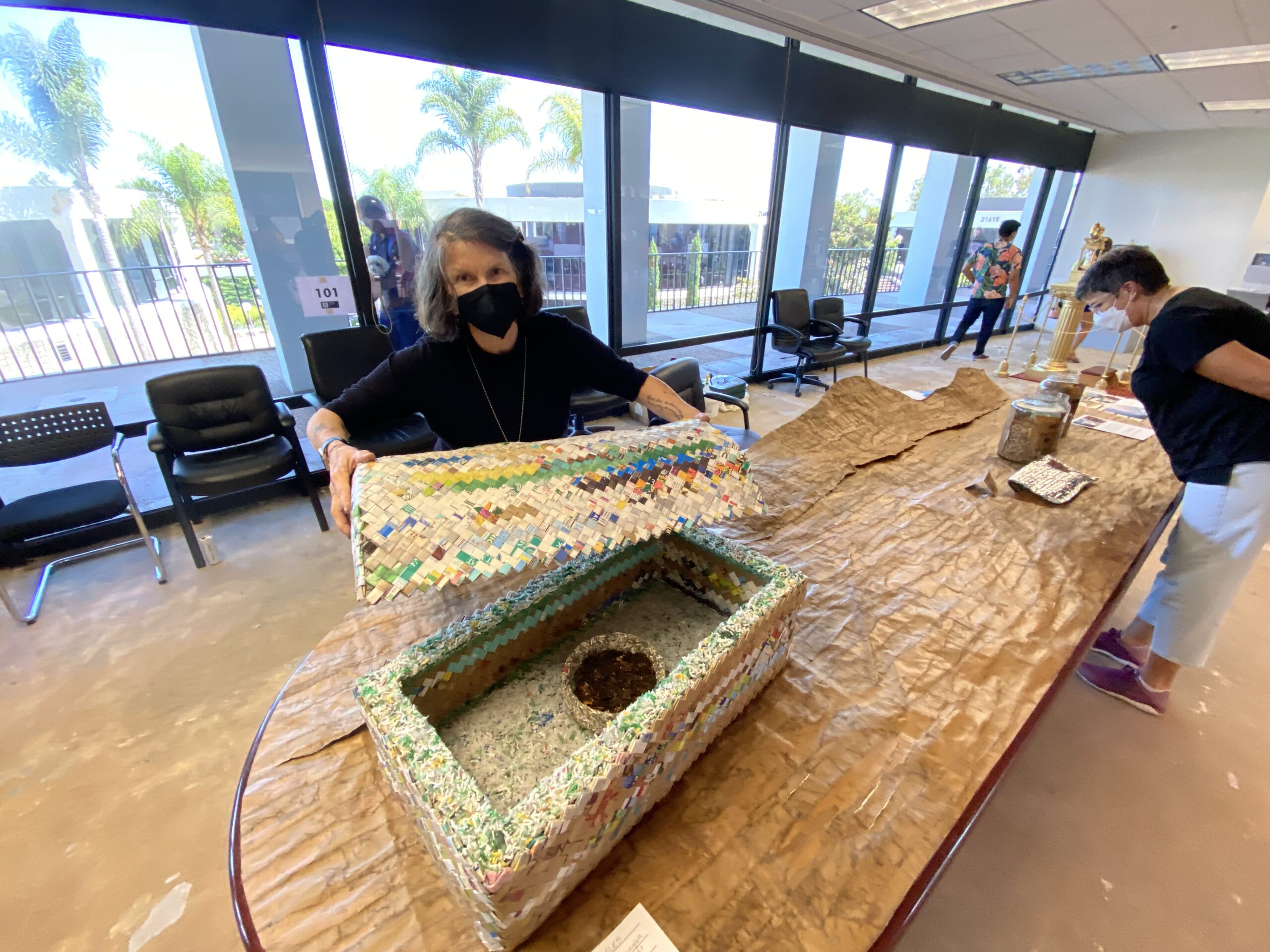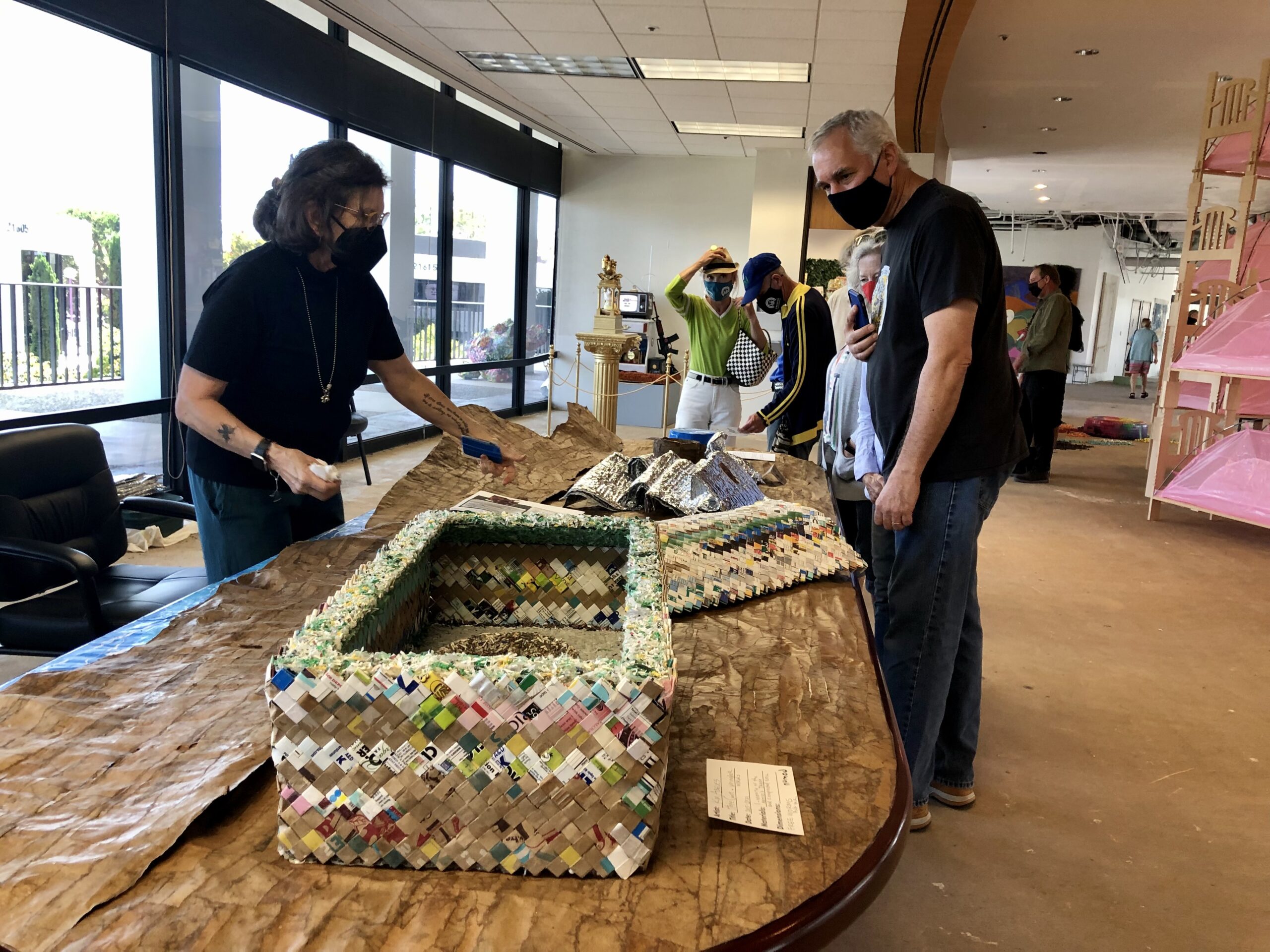 Hope Chest was constructed from every single bit and scrap of trash that I generated in one month. The items were cut, folded or shredded, composted, and assembled. The woven elements retain a recognition of the packaging: the almond milk package is kept together, or the candy wrapper, or the sparkling water bottle.
Hope Chest is the central element of a paper bag landscaped table that includes red wiggler worms offered to viewers to prompt them to compost.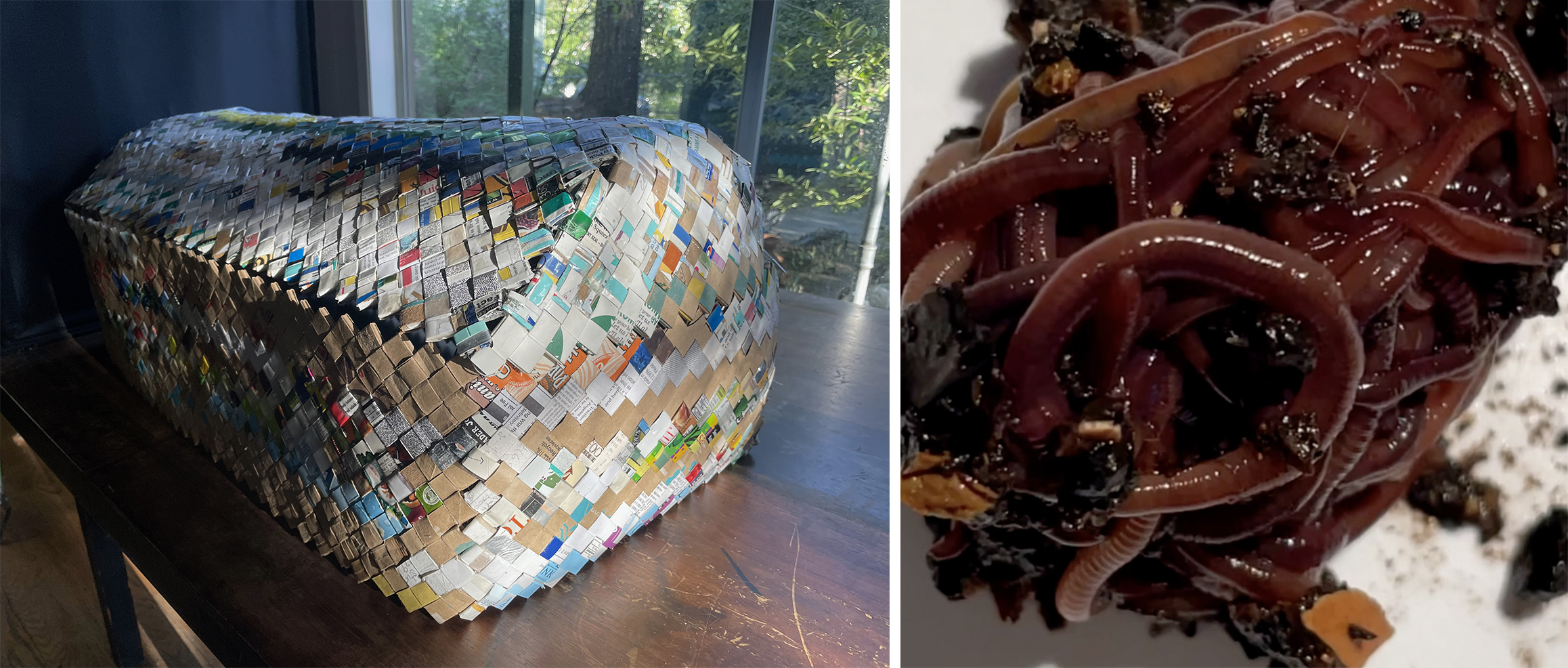 Estragon shrieks, "You and your landscapes! Tell me about the worms!" - Samuel Beckett, Waiting for Godot
Hope Chest and bags of free red wigglers were presented at the ginormous pop-up, NOMAD, produced by Max Presneill in conjunction with the Torrance Art Museum last weekend (August 28 and 29, 2021).
Hope Chest began in 2014 when Abeles was at the artists residency, Montalvo Arts Center in Saratoga, CA through a Lucas Fellowship and Irvine Fellowship (2013-14). The piece was steadily constructed and completed in 2021.
The landscape you are viewing is composed of a single person's paper bags used during the COVID quarantine when reusable grocery bags were not allowed. It is made from 104 bags.