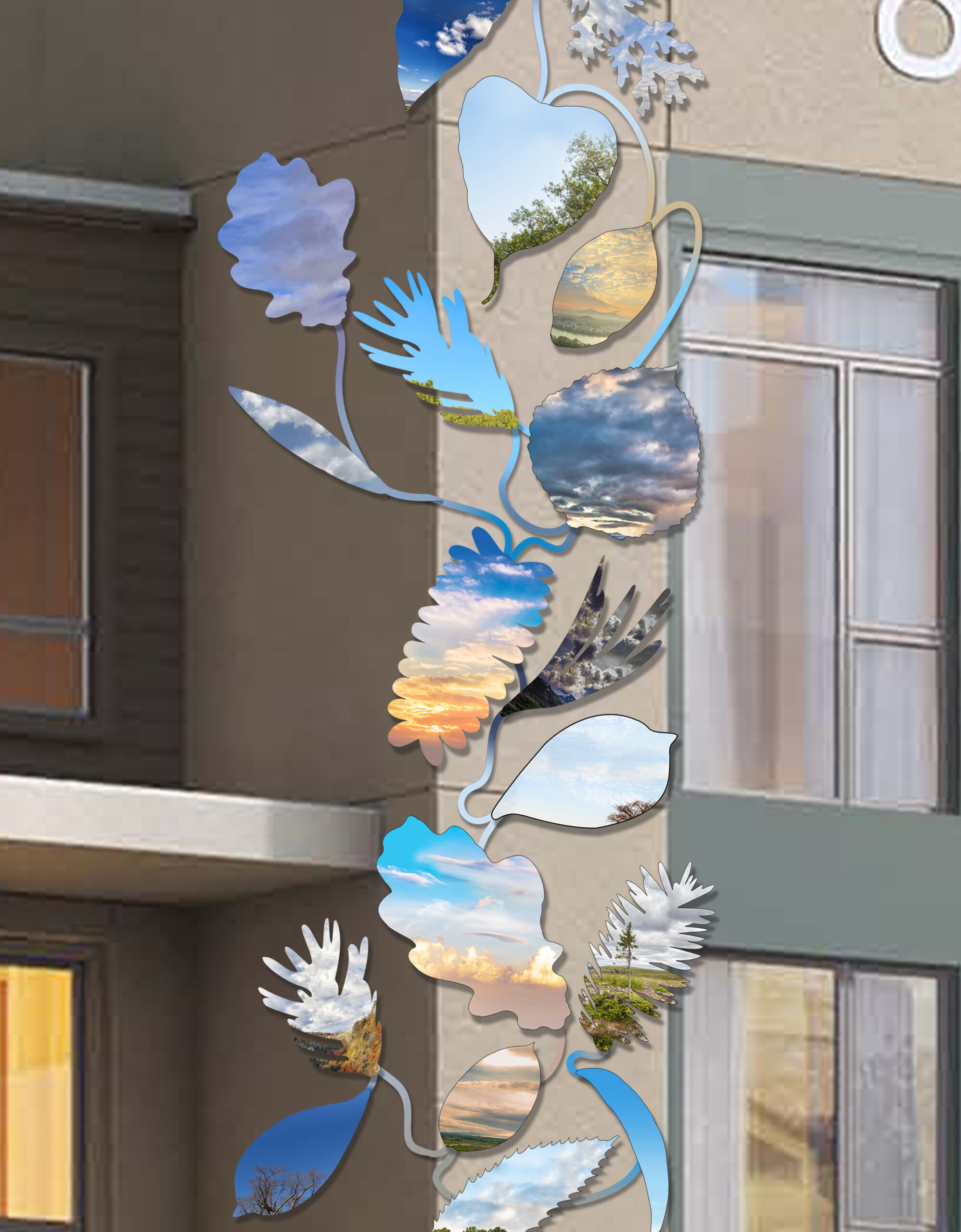 Sky Leaves (2015-2022) is presented on two locations and with two related narratives. The leaves that you see here on the North Tower depict the oldest living trees currently found on earth, and each leaf shows the sky from the place where the tree is located.
The second site on Charlotte Avenue narrates a journey through time and space beginning with the leaf Archaeopteris -- an extinct genus from 380 million years past -- that features the WMAP image of the universe.
Sky Leaves is an artwork started in 2015 through the City of San Gabriel's public art program, and will be installed this summer on the mixed-Use building designed by LCRA Architecture and Planning.
The leaves are in fabrication as I type and I'm finishing up the legends for both sites.