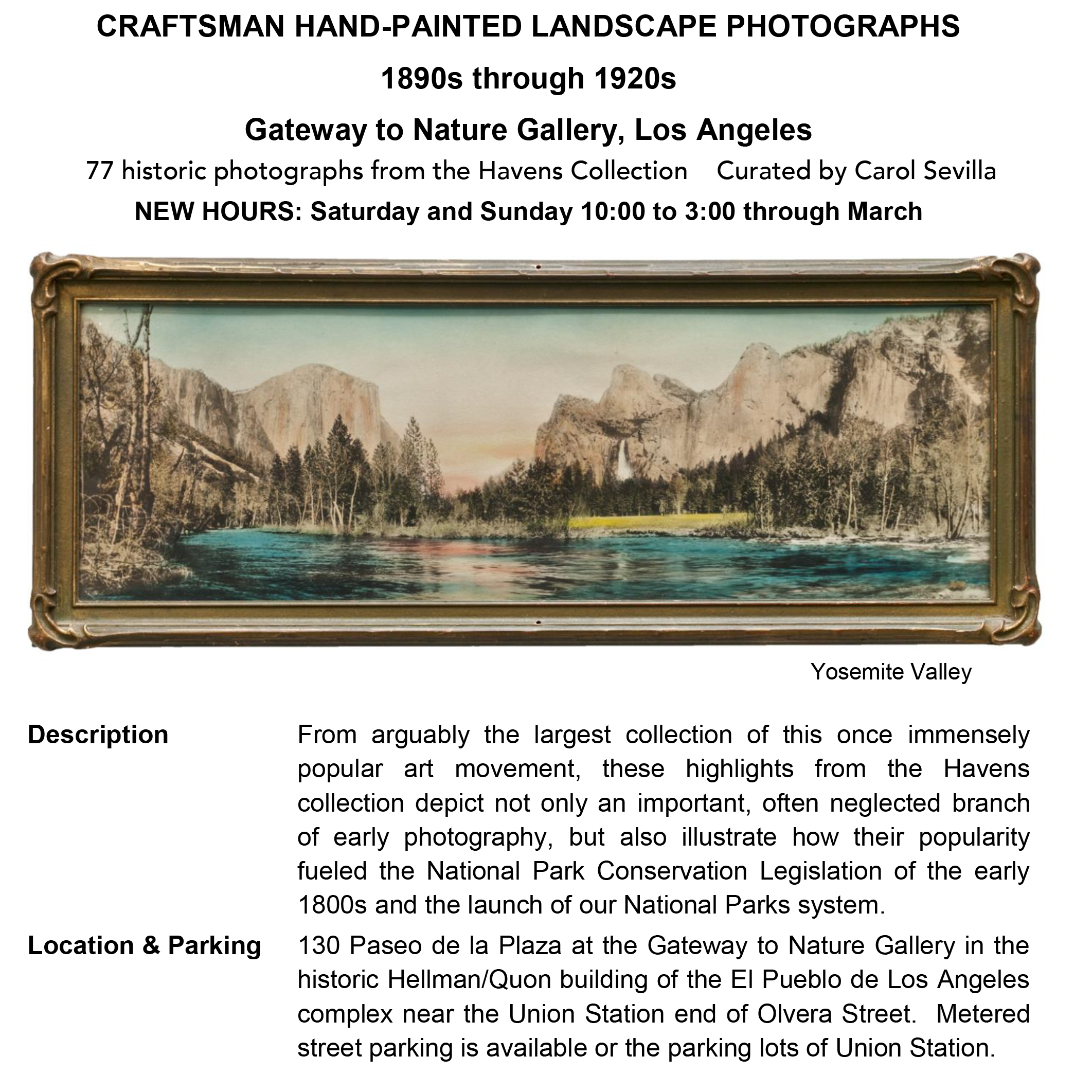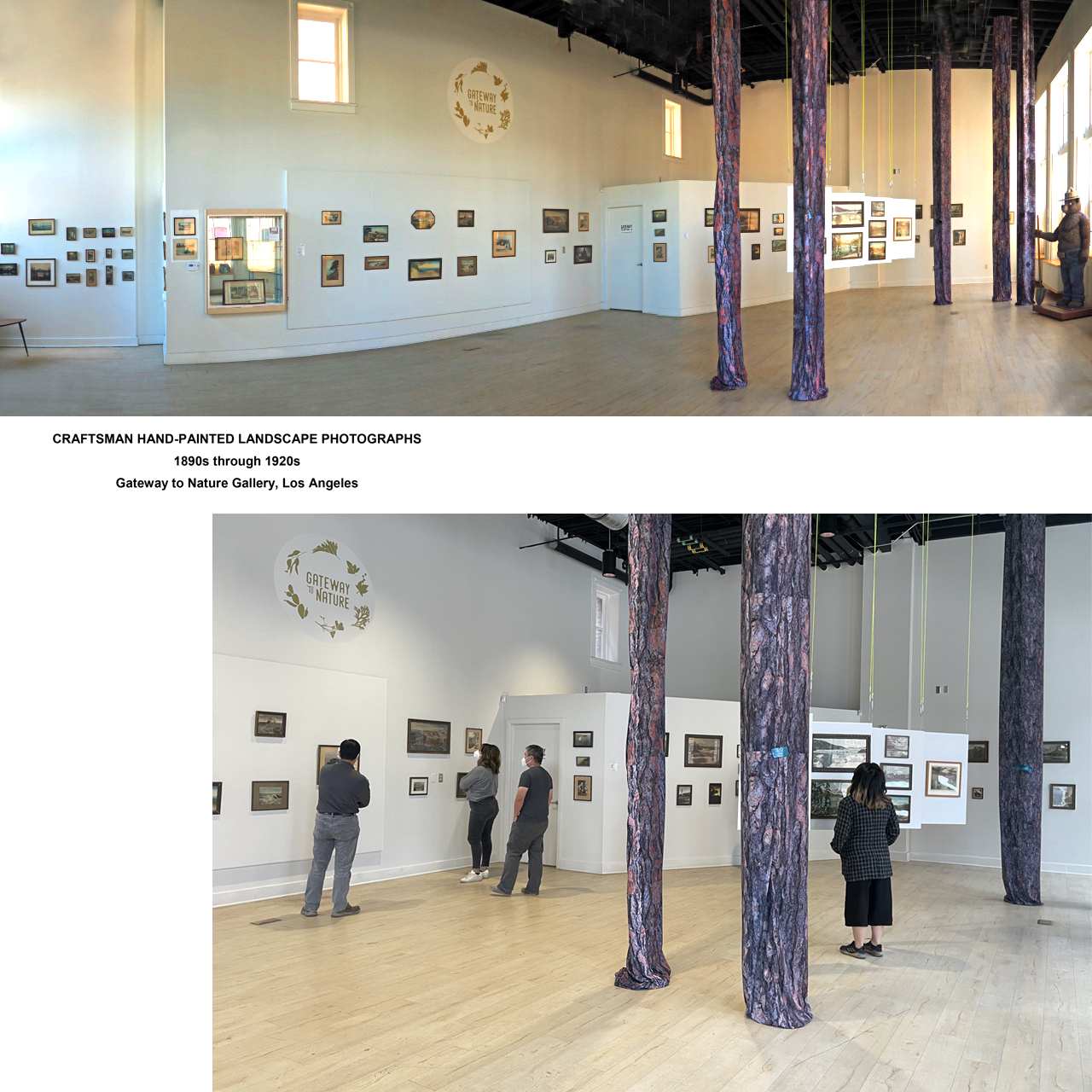 Exhibition of 77 hand painted landscape photographs from 1890s to 1920s at the Gateway to Nature, Los Angeles: selections from the Havens Collection curated by Carol Sevilla. The fabric sculptures, "Breathing Trees" suspend floor to ceiling and create a visual dialogue with the historical photographs.

About the Breathing Trees (2018)
Fabric created from photographs of tree specimen at the Institute of Forest Genetics; 16" diameter with a height variable to reach from floor to ceiling. Here, they are 16'

Each tree is created from photographic portraits, taken in-the-round, of specific trees at the Institute of Forest Genetics (IFG), a national research facility located in the foothills of the Sierra Nevada. Kim Abeles was artist-in-residence at the Institute during 2018 through a grant from the National Endowment for the Arts program facilitated by the El Dorado Arts Council. The artist created a series of mixed media artworks entitled, Resilience, to visually interpret IFG's research of pine species that show resilience in difficult environmental scenarios. One of her interests had to do with the trees planted as early as 1926 by James Eddy and his crew. He collected 97 types of conifers from around the world and developed hybridization experiments (today, the institute works with DNA to identify the more resilient trees for re-planting). Eddy's plantings from the early 20th century unexpectedly enabled scientists of today to study climate change effects since the trees originated from differing elevations and regions. "Breathing Trees" portray a selection of the conifers and are labelled as they are in the IFG groves, with the name, date of the planting, and identification number. Abeles photographed the trees and compiled the images to create fabric. The trees "breath" and respond to the slightest air currents as viewers approach, expressing through art, the metaphor of the tree as a symbol of our aspirations and our bond with nature.