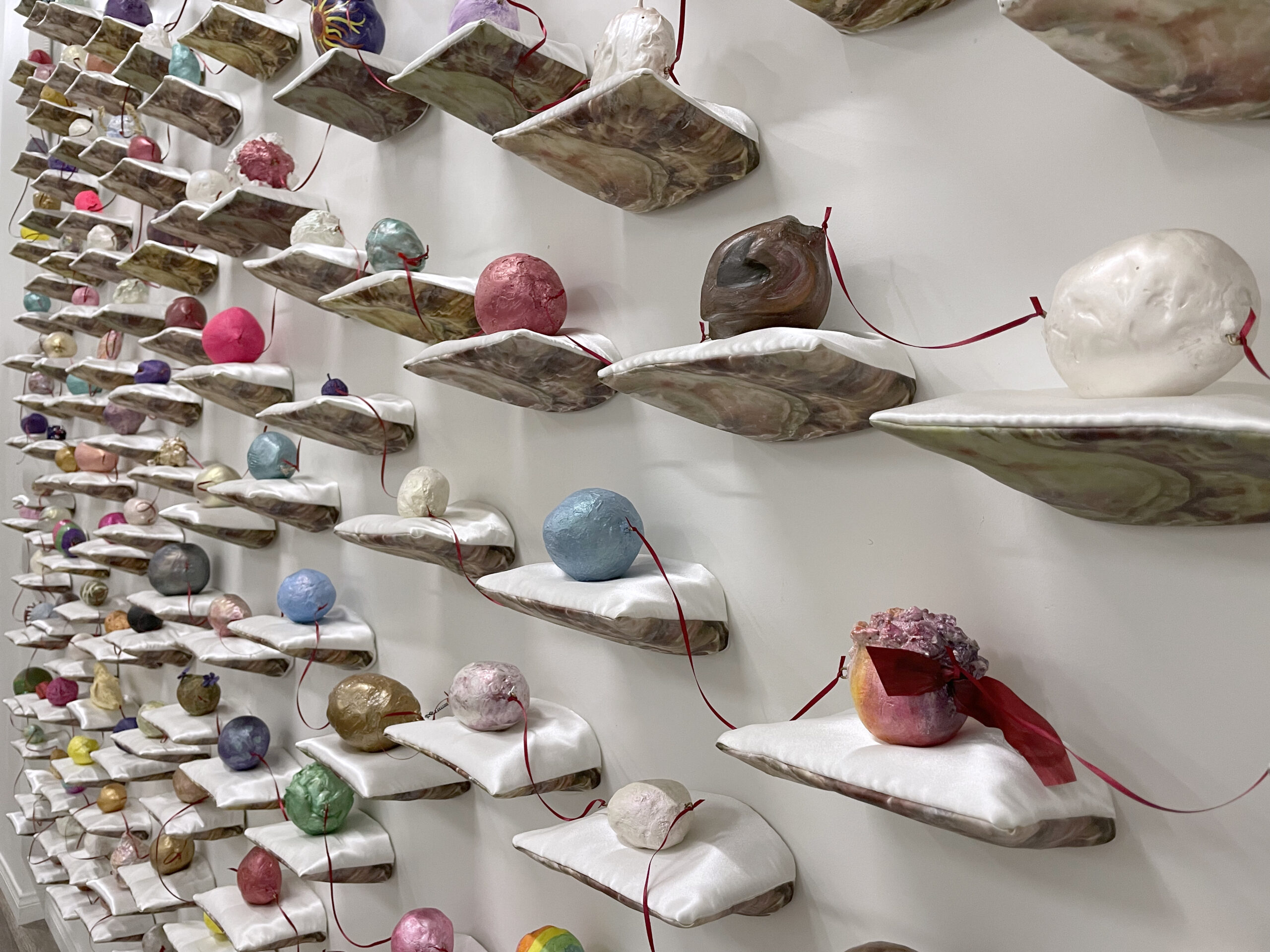 Pearls of Wisdom - End the Violence is an installation in the exhibition, Differential Ontology, curated by Khang Nguyen at Wönzimer in Los Angeles (June 12 - July 10, 2021)
About Pearls of Wisdom:
Using the metaphor of valuable pearls formed inside oysters in response to a harmful irritant, participants transformed memories of domestic pain into objects and shared texts.
The 2-year project involved a total of 800 individuals who were moving beyond domestic violence, advocates for them, and the non-profit, A Window Between Worlds, with Sandra Mueller as Community Arts Advocate. Funded by the James Irvine Foundation, and City of Los Angeles Department of Cultural Affairs.