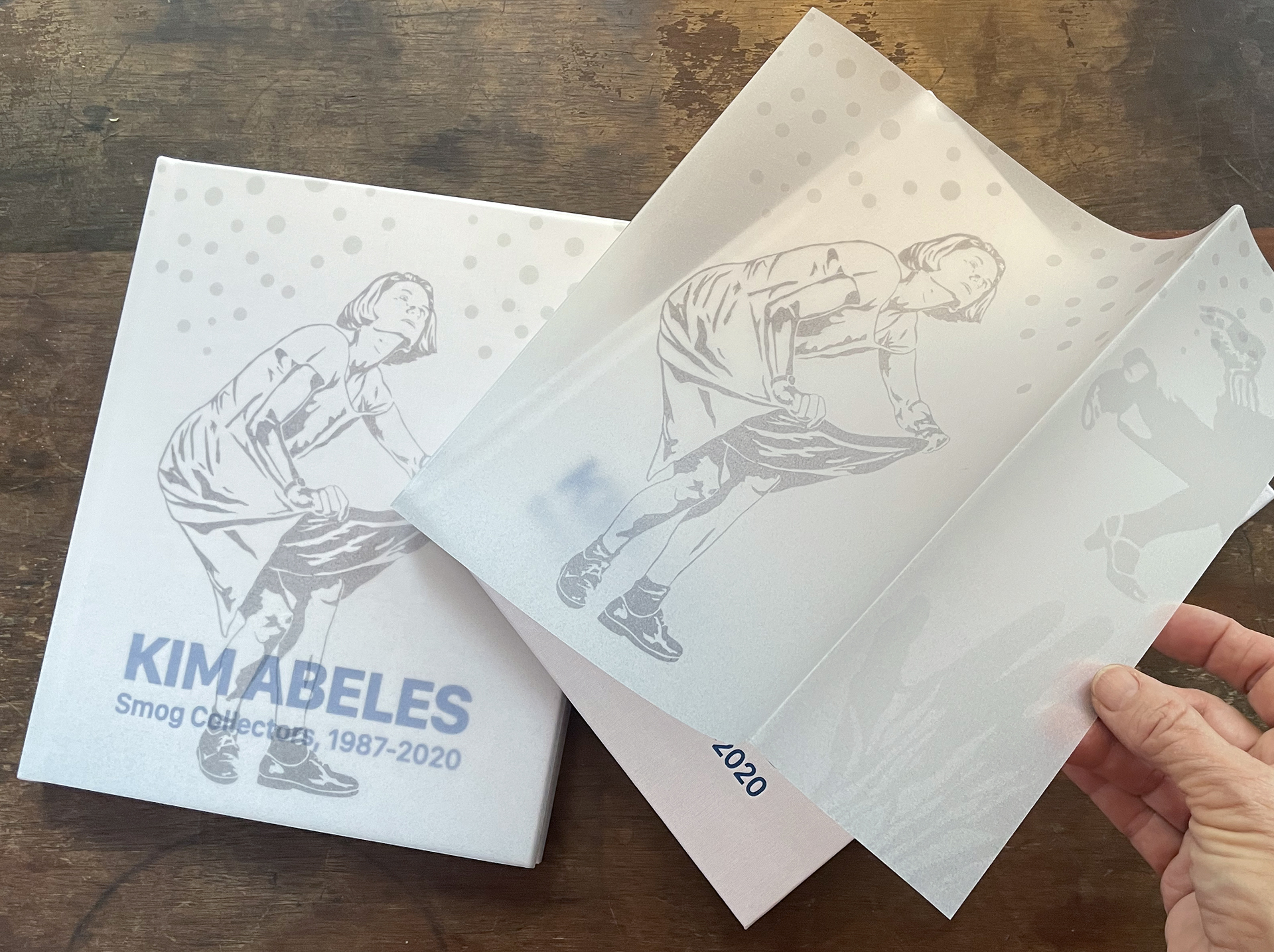 The book is 140 pages full color with a stunning design by James Scott. It includes a Foreward by Jennifer Frias, Director/Curator, Nicholas + Lee Begovich Gallery; "Counting Ashes" by William L. Fox, Peter E. Pool Director, Center for Art + Environment, Nevada Museum of Art; "Kim Abeles' Environmental Art: Process, Poetics and Pedagogy" by Karen Moss, Director of USC Roski, Professor of Teaching, Critical Studies; and my essay, "Smog Collectors for Community." The topic sections were written by Director Frias and Rachel Kaufman, MA candidate in Art History, CSU Fullerton.
Printed by Typecraft, Inc in Pasadena.  Published by CSUF College of the Arts.
The publication features over thirty years of Abeles' artistic investigation related to the environmental impact caused by airborne detritus. It examines a range of scientific data collected by the artist and its unexpected visual presentation that prompts the viewer to reconsider the air we breathe.