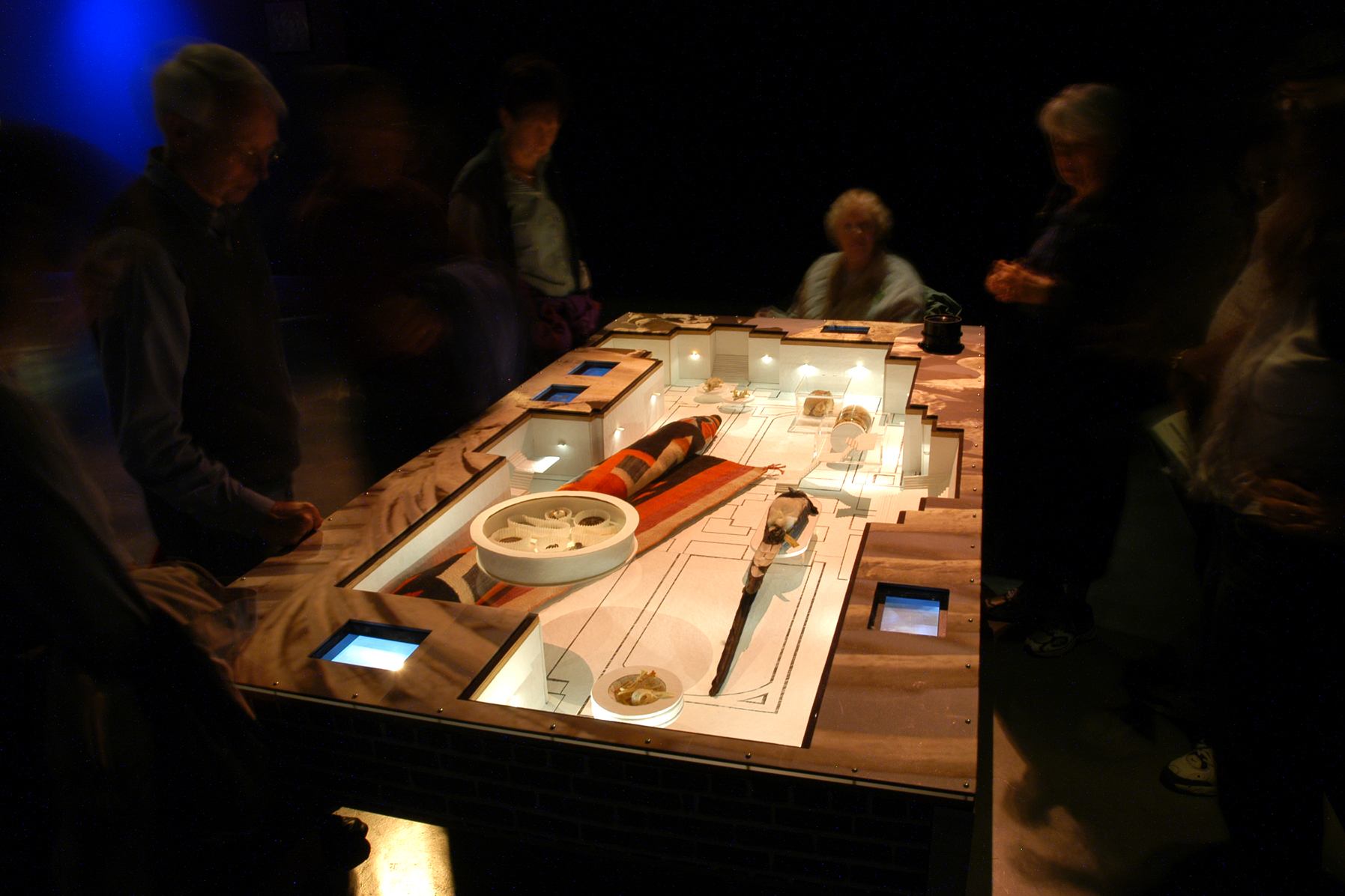 SOCIAL FURNITURE - Kim Abeles (1976-2023), September 14 – October 30, 2023 at Ronald H Silverman Fine Arts Gallery, Cal State LA
The exhibition presents a survey of sculptures, large-scale installations, and mixed media works created between 1976-2023 that tackle environmental and social justice issues. The interdisciplinary nature of Abeles' work expands through the participation of students in a curricular setting by engaging with the environment, history, feminism, geography, social sciences, as well as art. Images made with smog and landscape discovered through equidistant measurements, plus portraiture as empowerment, are concepts for inventive change.
Abeles has worked on community-based projects for more than three decades, and the exhibition includes Pearls of Wisdom-End the Violence, created in collaboration with the organization A Window Between Worlds to address domestic violence. The Importance of Objects (Natural History Museum of Los Angeles County) features the museum's collection. Resilience: A Living Room is based on Abeles' artist-in-residence at the Institute of Forest Genetics. Social practice involving individuals is evident in Equidistant Inland Empire, made possible with photographs by people in the region. And Sky Leaves portrays ancient, living trees found globally, and the leaf forms are surfaced with images of skies taken by photographers at the location of each tree.
The tables, chairs -- and the buildings that contain them – serve as forms to house concepts. As a functional construct, the individual takes their seat at the table. In metaphor, these are formats to express a portrait, relay a process, or consider our reverence for objects. The chair is a persona, and the table implies community. Abeles asks us to experience through the process and the resulting artworks about the individual connection with the world that touches them.