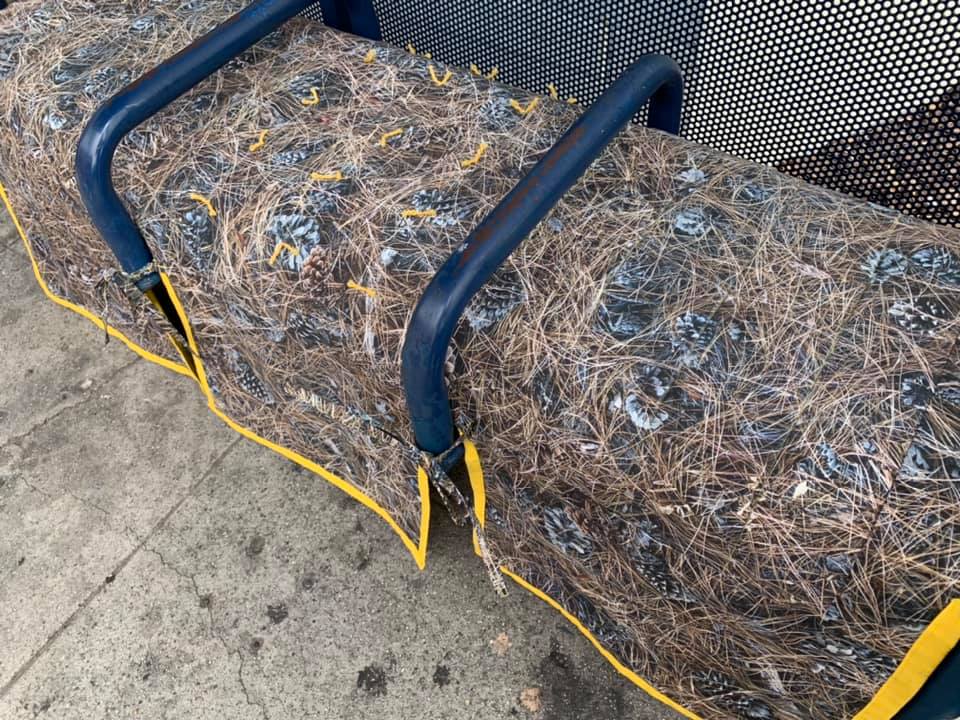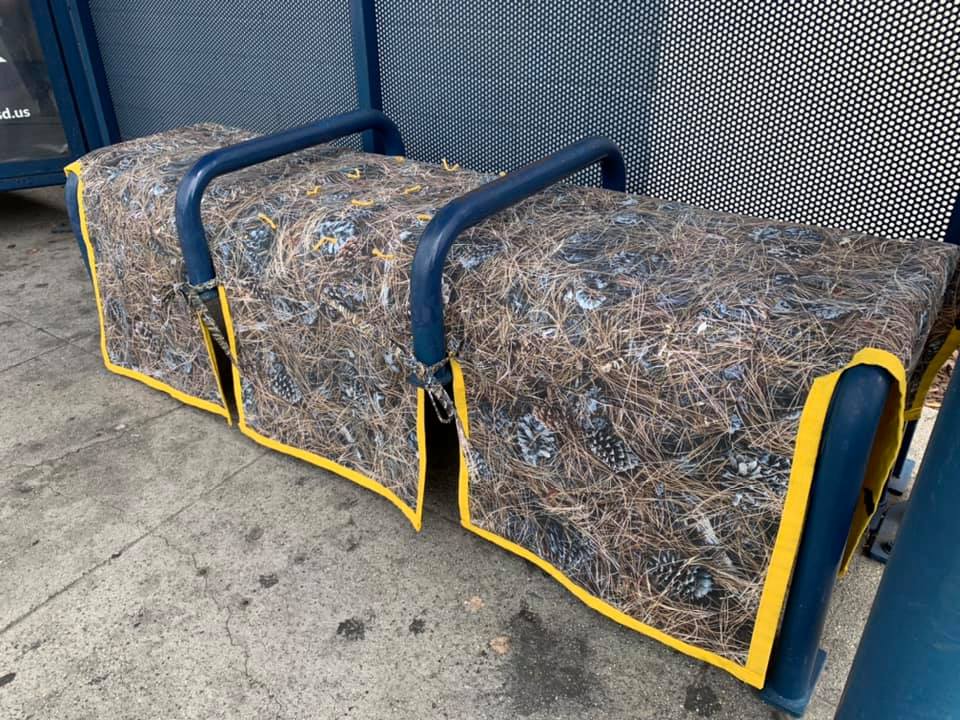 Here are two images of the
bus
bench
cover I made for the Durden and Rey county-wide, outdoor exhibit in Los Angeles. And, the response I put on Facebook to answer messages I received when people read in Christopher Knight' review in the LA Times that the piece had been stolen after one day.
Don't be sad that "Natural Setting" only lasted a day. For me, it was worth every hand-stitched detail. When I was invited to participate, this was the idea that came from within me immediately. It's a worthy exercise to stay true to our creative ideas. What more is there? I worked on the
bus
bench
cover a couple weeks and the more I worked on it, the more I understood that it wouldn't last long in the unprotected world. The more I faced that loss, the more I knew to complete it with the same attention to detail that I saw in my mind's eye in the first place. In this dark time, the artwork transformed to a reverie about loss and value.
This was always intended as a gift for strangers. Every detail needed to be personal, loving, and handmade. I padded it to make the seat softer. As fabric created with my photographs of pine cones and pine needles, it played with the notion of nature and these natural or not so natural settings that urban living provides. This was to be a note of kindness in a less than generous society.
"Natural Setting" is still in my mind's eye, and as a I glance to that barren
bus
bench
, I will always see to the next universe where the hand stitched covering is still in wait.