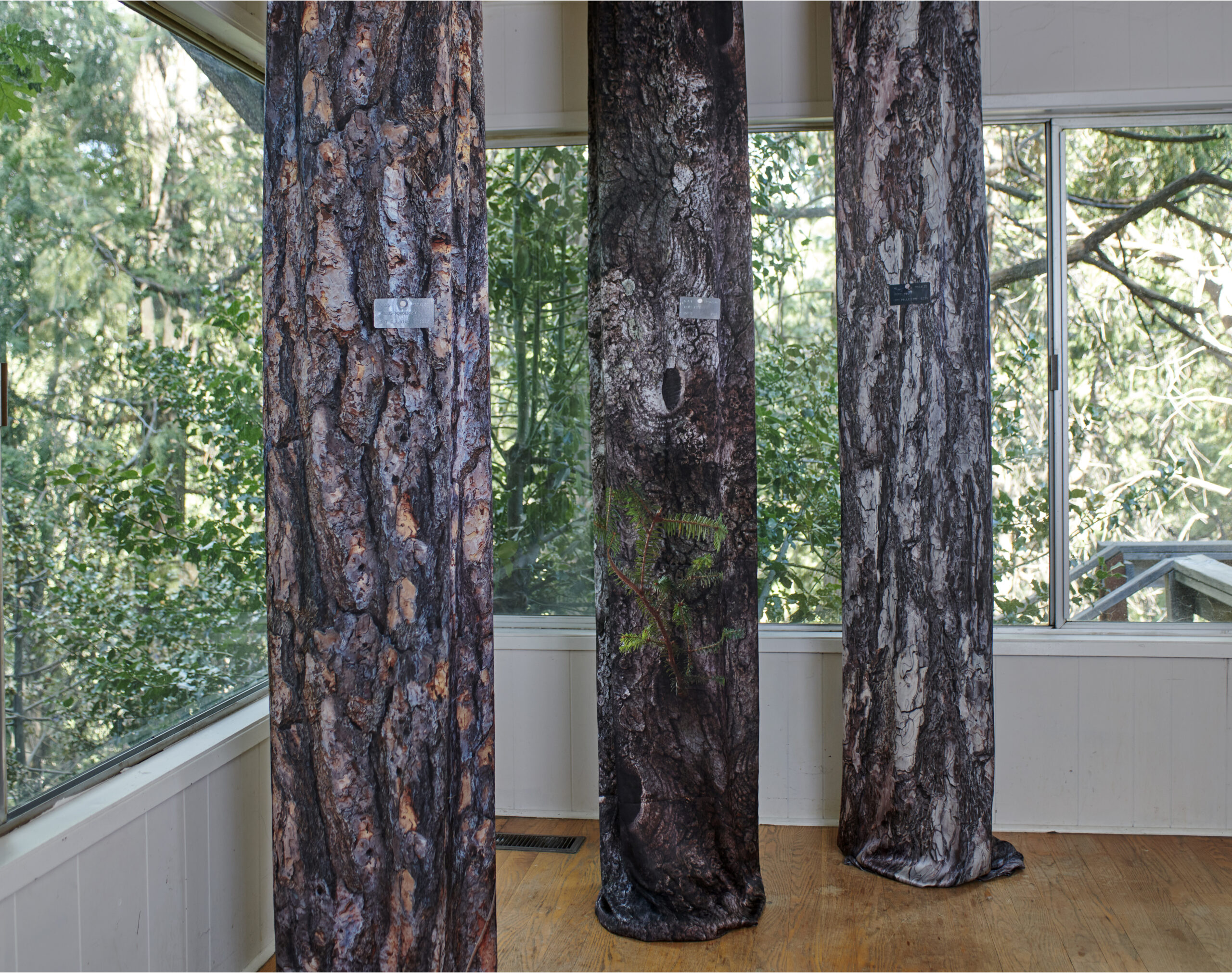 Breathing Trees, 2018, Digital print on silk
Each tree is created from photographic portraits, taken in-the-round, of specific trees at the Institute of Forest Genetics (IFG), a national research facility located in the foothills of the Sierra Nevada. Kim Abeles was artist-in-residence at the Institute during 2018 through a grant from the National Endowment for the Arts program facilitated by the El Dorado Arts Council. The trees "breathe" and respond to the slightest air currents as viewers approach, expressing through art, the metaphor of the tree as a symbol of our aspirations and our bond with nature.
On view at Fresno Art Museum for Kim Abeles: A Survey curated by Michele Ellis Pracy (7/30/22 – 1/8/23); Fire Transforms curated by Rina C. Faletti, Palo Alto Arts Center (9/17-12/10/22); and in the Collection of El Pueblo Park Association, Los Angeles.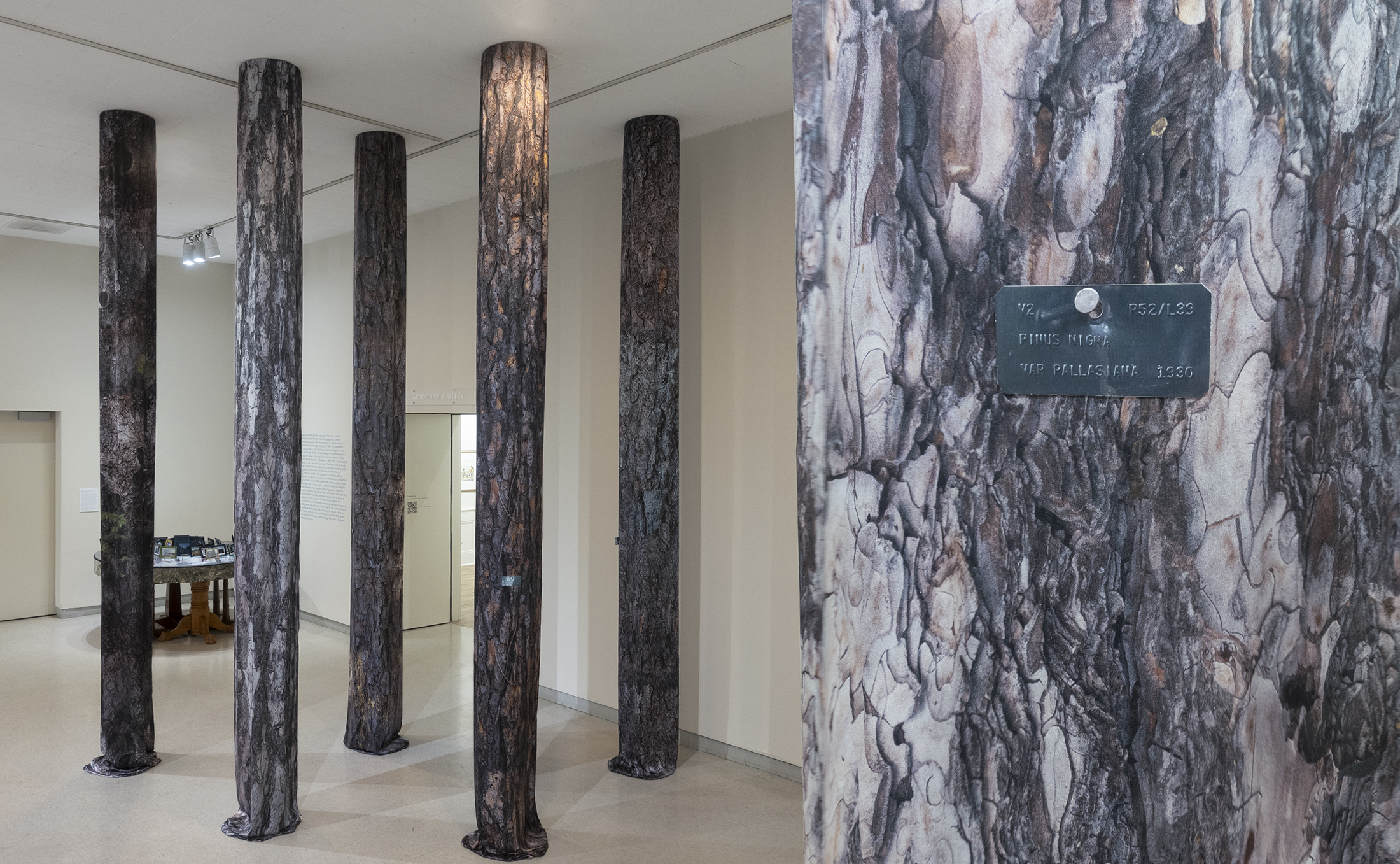 One of my interests at IFG had to do with the trees planted as early as 1926 by James Eddy and his crew. He collected 97 types of conifers from around the world and developed hybridization experiments (today, the institute works with DNA to identify the more resilient trees for re-planting). Eddy's plantings from the early 20th century unexpectedly enabled scientists of today to study climate change effects since the trees originated from differing elevations and regions.